SEILUG Meeting Agenda
Southeastern.Indiana.Linux.Users.Group
February 6, 2002
Who
This is a free meeting, with free membership open to anyone from anywhere that knows or would like to know more about Linux. You do not have to belong to any particular ISP, live in a special area, or even know how to spell linux, you just have to have a desire to learn more about linux.
What
This month we're going to install Mandrake 8.1
We'll compare it with other installations, how automatice is the install and does it find all our hardware.
Any problems with the automatic setup and configuration
If you want to update, just bring your computer with all your peripherials to the meeting and we'll install or update you during the meeting.
We'll have door prizes to pass out from our linux sponsors.
There will be a question and answer session following the meeting.
Bring your questions and suggestions for topics of interest to you.
When
Our meeting will be held the first Wednesday of each month at the Madison/Jefferson County Public Library. Meeting starts at 6:00 PM and ends at 8:00 PM.
February 6, 2002
We meet in the large auditorium to the left of the entrance as you come in.
Come to a meeting and share or learn about Linux.
Where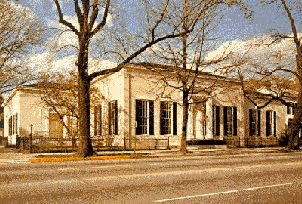 Madison/Jefferson County Public Library
420 W. Main
Madison, IN 47250
Directions
From the West (Hanover / Scottsburg) Follow IN-56/IN-62.
To top of hill, At the light stay straight onto IN-56
3.8 miles you will see library on the North (left) side
of the road.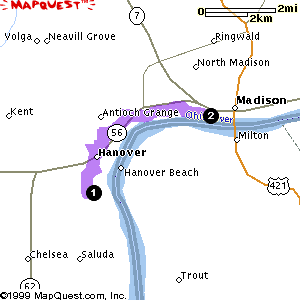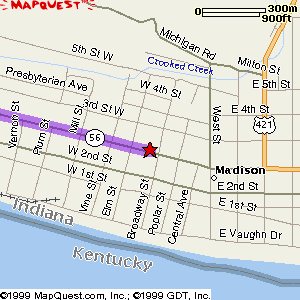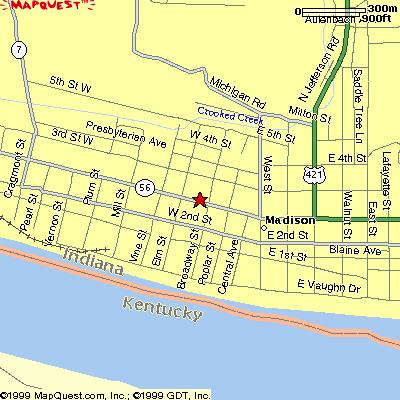 From the East follow IN-56 into Madison to the library.


From the North or South, take US-421 to IN-56 to the library.

| | |
| --- | --- |
| Southeastern.Indiana.linux.users.group | |